Pricing: No upfront cost and no term contract.
Card Acceptance
Pricing
Technology
Pricing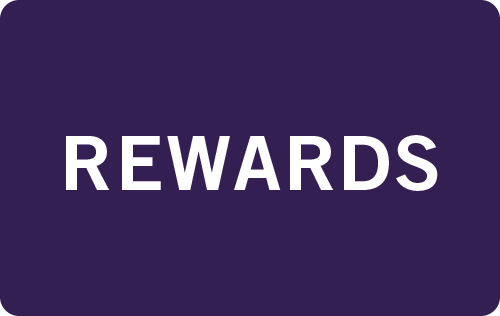 0.75%
3.99%
Consumers Choose the Fee They Pay
68% of consumers save with Intelligent Rate.1 The service fee ranges between 0.75%–3.99%, depending on card type (with a $1.99 minimum).
1
Compared to a flat rate of 2.75%. Data from a case study of 1,000 government services transactions at an Ohio municipality.
In Office
Virtual Terminal
$0 / month
Online
Lightbox
$0 / month
Where CardX Works: There's a CardX solution for every way you accept cards.
Virtual Terminal
Complete an order in just a few clicks. Magstripe reader optional.
No software to install, no special expertise needed.
Lightbox
Customers pay seamlessly on your website, without being redirected away.
Best in class security. PCI Level 1 compliant. Beautifully designed.
CardX Serves Leading Companies:
We're the #1 name in zero-cost transactions.
"Intelligent Rate is a smarter approach to service fees.
Most cardholders pay less with Intelligent Rate, and all cardholders are informed of lower-cost alternatives.
It's consistent with our mission of helping students and their families make better payment decisions through education and transparency. And it's a true win-win for schools and families alike."
— Craig Lockwood, President
Tuition Management Systems
Tuition Management Systems is using CardX.
Read how in the Newsroom.
Read More
Powerful Surcharging: Proven at Scale
Savings delivered to CardX customers since 2020
Customers served 24/7
Uptime means dependability for customers
Payment processors and ISOs use CardX technology
Why Institutions Choose CardX
Zero Cost
When consumers pay with a credit card or debit card, your institution receives 100% of its billed amount. CardX collects the service fee and pays all transaction costs, so you get every dollar you're due.
Leading Technology
Is your payment solution older than the original iPhone? In Government + Education, most payment providers haven't kept up with the times. Intelligent Rate is powered by our patent-pending technology that determines card type and cost of acceptance in less than a second. The result is a forward-thinking payment solution that provides the transparent experience today's consumers expect.
Fair and Friendly
With Intelligent Rate, consumers are responsible for covering only the costs they create, just like with utility bills and other consumer services. In contrast, a flat-rate service fee forces a consumer with a low-cost card, such as a debit card, to subsidize a consumer who prefers a card that's more costly to accept.
Get In Touch
Eligibility
Intelligent Rate is available in the following merchant category codes:
MCC 9311 – Tax
MCC 9222 – Fines
MCC 9211 – Court Costs
MCC 9399 – Misc. Gov. Services
MCC 8220 – College Tuition
MCC 8244 – Business and Secretarial Schools
MCC 8249 – Trade Schools
MCC 8211 – Elementary and Secondary Schools
Not eligible? Try CardX for Business instead.
Helping Businesses Win
"We are able to get deposits/payments quicker than ever and eliminate a lot of the manual work. Not only is the platform itself wonderful, the customer service is impeccable."
Aerial Titans
Increase Your Margins Without the Hassle
Businesses incur billions in interchange fees each year. With CardX, they don't have to.
ZERO COST
100% COMPLIANT*
TOTALLY TURNKEY
*Terms and limitations apply; see our Terms and Conditions for more details
Get Started